WooHoo!! We have a winner of the Tax Day Blues Blog Hop.
Before I announce the lucky gal.. Let me start with a "BIG" Thank You to all of you beautiful bloggers for hopping along. I so enjoyed visiting all of your blogs.
Now on to our lucky winner of these adorable bear bobby pins.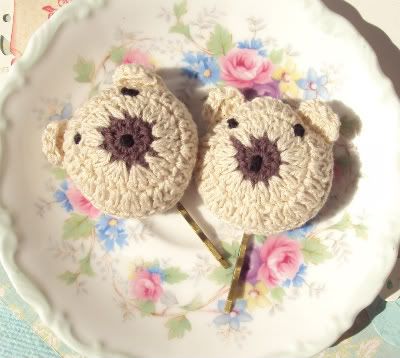 Yay!!! Congrats to you sweet gal for being the lucky winner of the Blog Hop!!
Thanks so much to all of you for playing along!
Be sure to pop back over for my 900 fan GIVEAWAY coming next week.
See my shop announcement for details