~ A beautiful bride on her wedding day ~
My customer Tiffani was so sweet to share this gorgeous image with me of her on her wedding day getting ready to take that walk down the isle that we all have dreamt of or are still dreaming of.
Thank you so much sweet Tiff for sharing this special moment with me. You are the first ever to come back and share there special day.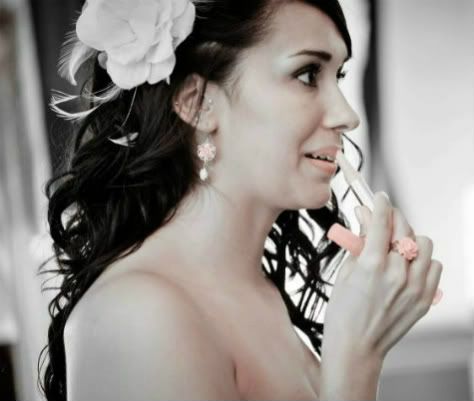 Tiffani is wearing a custom pair of earrings and matching ring from my shop Nesting Pretty
.